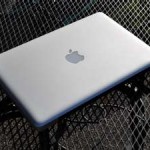 The Apple, or Mac, vs PC controversy is one that has gone on for a long time.   It goes far beyond the technical world into emotion, loyalty, and lots of other subjective areas.  I will confess to being a Mac hater for most of my adult life.  However,  just like I suspect it is with lots of other people, my opinion was not based in a lot of fact.  It was based on what I had heard from others and read in various places.  Even more to my embarrassment, I formed that opinion while never having used a single piece of Apple hardware and without ever even talking to a single Apple user or employee.  What I find extremely interesting about this is that it's completely opposite of anything else technology related in my life.  In everything else, I go completely overboard in the other direction, spending days, weeks, or even months researching the subject until I, and the subject, are completely exhausted!
I'm afraid this attitude has not been without casualties.  Not only have I missed out on some pretty cool stuff, I have also influenced my family and friends away from Apple when, at times, that may not have been in their best interest.  It has also gained me a reputation of being rather closed minded in certain areas.  Fortunately for me, my family, my friends, and you, a recent turn of events has given me a far more accurate view of what Apple is all about.
In the fall of 2010 I purchased a 15″ MacBook Pro, with a 2.66 Ghz Core i7, 4 GB's of ram, 500 GB's hard drive, dual video cards, and hi resolution anti-glare screen (non geek-speak = FABULOUS laptop).  I now do all my writing, blogging, web design, and most of my web research and general browsing from this laptop.  I still maintain, as I have since the first PC's, an extensive Windows based network with high-end Intel based desktops and laptops.  Most of my business stuff will not run on a Mac without using Boot Camp or some sort of Virtual Machine software so I don't see that I'll be converting that any time in the near future.  I am also not saying anything bad about AMD here.  They are a good company and I've built quite a few AMD based systems in the past.  It's just that at this point, I prefer the Intel processors for the type of work I do.
Since the purchase of this laptop, I have endeavored to become as much of an expert in all things Mac as I am in the PC world.  I have also done my best to repent of my very biased attitude that I had about Mac.  To those that have heard me badmouth Apple, I have admitted my error and given a more accurate report.  To others, I try to give the most balanced assessment I can without badmouthing anybody.  I honestly believe this whole thing has made me a better person and I hope a better adviser to those I serve.
When is stared writing this blog entry, I did not expect to be telling you so much about myself and did expect to get more into the differences between PCs and Macs.  However, things do not always go according to plan.  I think it's important to know where I came from in order to better appreciate what I say in the future.   The remaining 5 parts of this series will go into much more detail about the differences.
I think you'll be surprised and hopefully delighted with my take on the subject.  Before I purchased my Mac I did my usual exhaustive research to see if it's what I really should do.  It was a difficult choice because, even with the thousands of articles and blogs about this subject,  none definitively answered my question of why people switched in a way that was convincing to me.  Nobody seemed to capture the true essence of the issue.   My writing style is such that when I'm passionate about something, I tend to wax a little poetic and get into the subjective as well as the objective.  So I can almost guarantee that you will find a refreshing and unique view of this subject as we continue on.
Please join me tomorrow for part 2 of Mac vs PC.  If you enjoyed this article, please comment and tell me what you liked about it.  If you prefer, you can head over to my Facebook page by clicking here, and leave a comment there.  Also, if you would like a simple, non geek-speak explanation of something technical, let me know and I'll see about writing a blog post about it.
Thanks for visiting!
Click here to go to Part 2 of this series.