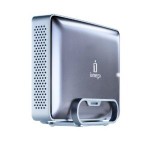 Are you a little fuzzy on the best way to back up your computer?  Do the different types of backups have you scratching your head and wondering what it all means?
Well sit back, relax, and let's have a little chat about that.  This subject has gotten a bit confusing in the last few years.  This is especially true as technology has advanced and things like virtual machines have come along to further confuse the issue.  We'll discuss virtual machines in a moment.
Backups can be of two different types.  The first is what's called an actual backup.  It generally only contains data.  For example, if you have a word processor on your computer, a backup would only contain your documents, not the word processor itself or the operating system.
When using this type of backup, if you have a catastrophic failure on your computer and your hard drive is unusable, a lot of reinstalling is required.  First the operating system (like Windows), then your programs (like your word processor), and then your backup to get your data back.  This can be a time consuming process even if you can find all your software quickly!
The second type of backup is not really a backup by definition.  It's really an image.  An image is like a photograph of your hard drive at a point in time.  It contains everything!  It has your operating system, programs, data files, settings, etc.
In the event of a catastrophic failure, an image can be restored to a new computer and it will look and run just like the old one.  There is no need to reinstall anything.  This is far more convenient than a backup and saves a great deal of time.  There is no need to locate and install all your software or spend time adjusting settings.
Another cool thing about an image is that it's not required to copy it to a new computer in order to use it.    You simply click on it from another computer and it's ready to use.
This is called mounting the image and is commonly referred to as a virtual machine.  It's a complete computer running in the memory (virtually) of another computer.  Programs can be run, data and files added and updated, documents printed, etc.  It is truly the most convenient method available for protecting the information on your computer.
In order to run an image as a virtual machine though, your computers processor must support this feature.  It is called virtualization technology and is available in most modern processors.  If you plan to use this feature make sure your computer can support it before investing in the necessary software.  Speaking of software, to run an image as a virtual machine it's generally required that you have the same software installed as was used to create the image.
There are also backups that you might call hybrids of these two types.  For example, the system restore function in Microsoft Windows is a type of image.  However, it cannot be restored to another computer or run as a virtual machine.  It only restores the same computer to a different point in time.  It also is not absolutely dependable and should not be the only thing you rely on for your backups.
Time Machine on Apple computers is an image type backup.  It can restore your original computer, or a replacement, to the exact condition of the old one.  The image cannot be used as a virtual machine though.
Acronis True Image Home, or other similar programs, are examples of complete image systems.  Once an image is made, it is completely portable and can be mounted or restored to another computer.
The other distinction made when talking about backups relates to where they're stored.  They can be on your computer, on an external drive, on a network, or offsite.  There are advantages and disadvantages to each of these locations.
Storing on the same computer you're backing up is the least secure.   This is especially true if it's on the same drive as the one being backed up.
An external drive is more secure.  If stored onsite, it can be restored very quickly.  It is also not dependent on whether or not your internet connection is working.  The disadvantage to onsite is that it can be destroyed or stolen along with the computer that was back up which has the effect of no backup at all.
Offsite is more secure but less convenient.  In the case of a physical backup, like a hard drive, you have to go and get it to restore it.  If the backup is online it can take hours (or days) to upload or download depending on the speed of your internet connection. If a catastrophic event takes out your internet connection, it could be very difficult and take a long time to get your computer restored.  If using a backup system that relies on a third party, this adds another variable to the equation.  If the third party system crashes, you also lose your backup.

So now you know the basics of backups.  This should be enough information to help you decide which system you want to use.  It should also help you understand the one you may already be using.

If this article was helpful to you, or if you have questions about your backup system or one you are considering, please leave a comment and I'll get right back to you.  If you liked the article, please click the "like" button. Also feel free to join me on Facebook at http://fb.com/complicatedtosimple. You can easily do this by clicking the "like" button in the "find us on facebook" box to the upper left of this article.

Thanks for visiting and I hope to see you back soon!