How to Create an eBook
Welcome to Complicated to Simple and our exciting new eBook
How to Create an eBook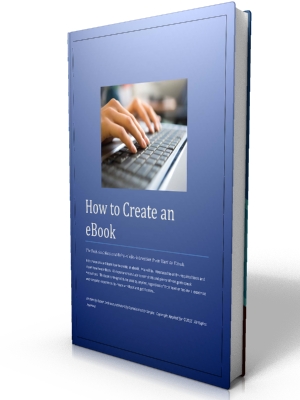 Do you have dreams of being a writer?
Do you have a message that you want to share with the world?
Are you passionate about something that could make the world a better place?
Would you like to get your message out to millions of people at very little cost?
Do you struggle with the technical issues of creating an eBook?

If you answered yes to any of these questions then this book is for you!
This book is crammed full of everything you need to know to get your eBook out of your head and into electronic format!
This book will save you many, many hours trying to figure out all the ins and outs and let you concentrate on what YOU'RE good at…creating your eBook!
Here is just some of what you will learn:
What software to use

to write your book and what features it should have

Other helpful software for

adding decorations and making your eBook look totally professional

How to

convert your book to eBook format

using the top three word processing programs
What software to use to

manage your book

once it's in eBook format
How to

secure your eBook

so your content cannot be extracted and used for other purposes
How to get your

eBook to your website

, including complete instructions on

how to use an FTP program

Services you can use to

completely automate the electronic distribution

of your eBook
How to

obtain the copyrights

for your eBook
The book is written in a simple and easy to understand way
Actual screen shots are used extensively throughout the book to show you exactly what to click on and when
Even if you're totally new to computers, you will be able to use this book
Each part of the book shows you step-by-step what to do
The sequential screen shots ensure that you will stay on track and not get lost
And

If you have questions, there is additional help available!
I have included a support page on the Complicated to Simple Website
There is a link to this page right in the eBook
If you can't figure something out, you can go to the support page for help
You can either read the other posts and see if your question has already been answered…
or you can post a new question and I'll answer it on the site so everyone can benefit
Of course this is limited to the content in the book
However, you can leave comments about other material you would like to see eBooks about

Here is what others have been saying…
"I just finished reading your eBook. I loved it! It was unbelievably helpful.  I loved how you broke down each piece step by step with very clear instructions and pictures.  Just awesome for someone who needs things spelled out in plain English…like me!

It is really very well done and I know once I sit down to do my free offer ebook in the next couple of days, I will have it done and ready to post in less than a few hours. I am so excited!! Without this, it would have taken me days when you add in the research, times I got frustrated and had to move on to something else, and all the hiccups I probably would have run into.
Thanks for putting together such a helpful product!"
Randi T. Munns, Health Coach,  http://peakability.com
"Your eBook is extremely easy to understand and very helpful. I have put off doing an eBook because I felt it was just way to complicated. But with your step by step instructions, I feel I can do this with no problem.
I encourage anyone who is thinking of writing an eBook but feels overwhelmed by the process to definitely get your eBook. I believe it will save them a lot of headaches. I just loved it!
Thanks Robert for taking us from complicated to simple!"
Carol Wickett, Young Living Consultant, http://younglivingoils4life.com
So if you're serious about getting your book into electronic format and distributing it electronically, this book is for you!
Don't waste another minute trying to figure it out any longer
I am certain that you could figure it out for yourself.  That is not the issue here.  The issue is, do you want to spend your time figuring out technical issues that will make you NO money, or do you want to spend your time making money by writing and selling your book?
In true Complicated to Simple fashion, this book is extremely easy to follow
It's also packed with so much value that it would be a waste NOT to buy it
One More thing…..
To make it so you have absolutely nothing to lose and everything to gain, I'm offering a 30 day 100% money back guarantee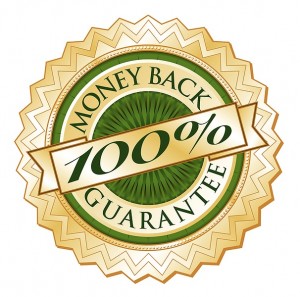 If for any reason you are not completely satisfied, your money will be cheerfully and immediately refunded!
NO QUESTIONS ASKED!
The regular price for this book is
$19.97
For a limited time and as an introductory offer I'm reducing the price to

$9.97
That's less money than you would spend at Starbucks in a week!
Yet it will save you countless hours!
So don't wait any longer!
Get your copy now!
Please note:  If you pay with an eCheck there may be a waiting period while your check clears before you can download the product
The charge to your credit card will be listed as R SETH ENT, INC.

When you finish checking out, please click "Return to Robert A. Seth Enterprises, Inc." on the PalPal confirmation page.
Thank you for your purchase!